What are emotional disorders?
Individuals with emotional disorders exhibit emotional, behavioral, and/or social challenges that are consistent and acute and severely impede their academic performance. Such students demonstrate socially unacceptable behavior or feelings under normal situations. Emotional disorders are not related to intellectual, sensory, or other health conditions. Emotional disorders may manifest themselves as anxiety disorders (such as obsessive-compulsive, eating, panic, and post-traumatic stress disorders as well as phobias), mood disorders (such as depression and bipolar disorder), oppositional defiant disorder, conduct disorder, and/or schizophrenia. Emotional disorders are broadly categorized into externalizing and internalizing behaviors. Externalizing behaviors include aggressiveness, disruptiveness and refusal to cooperate, while internalizing behaviors can mean depression, excessive shyness, anxiety, obsessive compulsiveness, and forcefully expressed anger and frustration (Turnbull et al., 2002).

Strategies for working with
children with emotional disorders
Teachers and parents working with students with emotional disorders should aim towards helping them develop social interaction skills, friendships, healthy self esteem, academic expectations, and socially acceptable behavior and emotional expression. One effective method of accomplishing these goals is Applied Behavior Analysis (ABA). Under this strategy, all adults working with the child collaborate to change the system of stimuli the child receives and, consequently, his or her behavior. Parents, teachers, and other adults intervene by setting examples of desirable behavior for the child to follow, providing positive and negative reinforcement, and generating consistent, immediate consequences (or lack thereof, when appropriate) to the child's behavior. Another effective method of working with students with emotional disorders is peer mediation. This inclusive approach to resolving conflicts among students strengthens the often poor relationship of students with emotional disorders to their peers. Under peer mediation, a specially trained neutral third party, called the mediator, helps solve the problem by facilitating a dialogue between the disagreeing students, impartially identifying the conflict and what (not who) caused it, and helping both parties communicate, negotiate, and reach agreement (Turnbull et al., 2002).



For more information
ToughLove International

(215) 348-7090
support for families troubled by acting-out behavior
Schizophrenia page

(212) 263-6622
Phobias page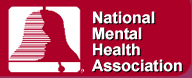 (800) 969-NMHA
Children and Depression page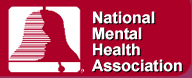 (800) 969-NMHA
The Obsessive-Compulsive Foundation

(203) 315-2190
Panic disorder page

(866) 615-NIMH - toll free
Massachussetts Eating Disorder Association

(617) 558-1881